Design for the social and sustainable conscience.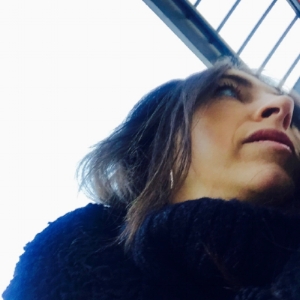 Inspired by the Craft Council's manifesto to "create more training opportunities and more collaboration between formal and informal education sectors", Catherine created SAINT EGO to bridge the gap between education and industry through the creation of a design platform that encourages the growth of both practical, intellectual and creative skills within the local community.
My focus is to support the the careers and ambitions and particularly tackling youth unemployment, to provide training, income and divergent thinking, to nurture skills of collaboration, communication, creativity, problem-solving and resilience underpinning careers in the 21st century. SAINT EGO is a sustainable platform that nurtures these skills through design, production, digital technology, retail and community participation that follow a quintuple bottom line- product, people, planet, profit and purpose. As the digital industry and global commerce extend in unprecedented ways, the employment industry needs to reflect these shifts as communities need strengthening and our creative origins nourished.
SAINT EGO is the platform to support these integral needs, locally and in the UK.
Catherine is an 'Outstanding' teacher (Ofsted 2015) with a background in Fashion, designing for a global clientele from Calvin Klein, Vera Wang and Moschino to many of the high street retailers. It was through working vocationally with students in her studio and her experience as Assistant Principal that she discovered her dedication to enrich the lives of young people through her love of design.
Fiercely creative, Chloe has exceptional skills in exploring the diverse and different mediums of the design world. She embraces skills within fashion, craft and illustration, often combining the disciplines, she has been accepted to study Designer Maker BA(Hons) at Sussex Coast College in 2018. Chloe has been pivotal in helping Catherine bridge education and industry by bringing her creative zen to the studio and being the first SAINT EGO disciple.
Is currently studying Textiles at Chelsea College of Art and has always been drawn towards textures and surfaces in which she explores through different mediums and unconventional materials. For SAINT EGO she has constructed a series of weaves that explore a mixture of smooth against rough surfaces to bring together unusual textures and materials.
A Fine Art Falmouth student, with a particular interest in exploring objectification of women through sculptural and tactile mediums. Lian has been creating witty prints for the walls and available on some of our signature Tees.